The "up to $1,500 Onboard Credit" amount you receive depends on your cruise fare (total price excluding port charges, taxes, fees & travel protection) found on your booking confirmation and cannot exceed 10% of your cruise fare. Your TOTAL PRICE can be found on your Reservation Details (invoice) by accessing Customer Self Service.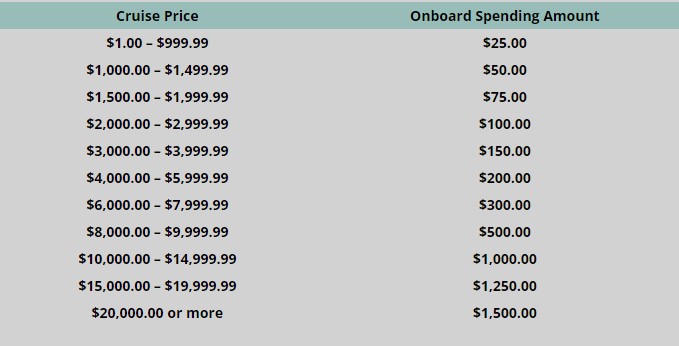 ********************
Are you ready to book your next vacation? RCI Cruise has the largest selection of cruise deals for all of the popular cruise lines! Book your next cruise for great fares and valuable benefits! You get more when you book with us instead of booking directly with the cruise line. We give you our exclusive bonus offers, plus all qualifying cruise line offers, plus all of the cruise line loyalty program benefits.
Call 877-RCI-BOAT or Book your next cruise today!